WELCOME TO DAYBOOK, our daily collection of media and politics hits/misses from a wide variety of sources plus fun videos and (and at the bottom) musical picks. Return for updates all day. Keep up with fresh items via @gregmitch at Twitter. E-mail me at: epic1934@aol.com. To increase type size hit the middle "A" above right.
AFTERNOON UPDATES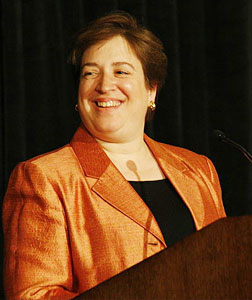 Kagan confirmation nears. Though Scott Brown voting against.
Verizon and Google teaming up to "end Internet as we know it." Not all agree and Google now denies…. New Onion report: "Verizon Introduces New Charge-You-At-Whim Plan."
Despite Prop 8 ruling David Axelrod today says Obama remains opposed to same-sex marriage.

Experts question feds' downplaying of BP oil leak damage. Whitewash?

Senate passes legislation to prevent tens of thousands of teachers, police and other public workers from loosing their jobs.


THURSDAY ON THE LINKS
In a major victory for gay rights activists, a federal judge ruled on Wednesday that a voter initiative banning same-sex marriage in California violated the Constitution's equal protection and due process rights clauses. Rachel Maddow Interviews David Boies and Ted Olson about the Prop 8 victory….
Great Jon Stewart bit last night on Repubs–with help from Dems–failing to pass that bill providing aid for 9/11 emergency workers. Jon almost as angry as Anthony Weiner.