A new Gallup poll out today, based purely on what voters believe in the post-debate period, finds the race for the White House tied at 47 percent–47 percent. Just a few days ago Gallup gave Obama a 6 percent lead and found a 54 percent approval rating. Why the plunge? Gallup found Romney's win in the debate—or, if you will, Obama's flop—the worst in its recorded history. Of those who watched, Romney won by 72 percent to 20 percent.
This is an even wider margin than the instant polls indicated, and perhaps reflects more folks being affected by the media coverage, which kicked in at full-Romney-win throttle. Even most Democrats said Romney won (no surprise there—even SNL noted MSNBC libs' shaken reaction).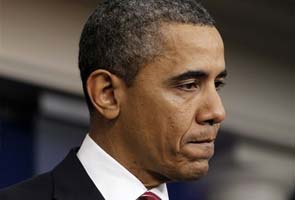 Also troubling for Dems: part of the Gallup poll was taken in the aftermath of Friday's good jobs numbers.
Gallup's daily tracker (actually a seven-day average) as of yesterday still gave President Obama a 3 percent lead. There was a bit of good news: Some other polls suggest that Romney's 'bounce" may be over and settling in at about a 3 percent gain, as Nate Silver at The New York Times calculated. GOP-leaning Rasmussen today found the race tied again after giving Romney a sudden 2 percent lead.
Perhaps more troubling in all this is that many polls in swing states suddenly find Romney gaining or taking the lead. Wisconsin and even Ohio (which the GOP was seemingly about to write off) appear to be back in play. And just as bad, or worse: Obama's debate performance appears to be dragging down Dems in key Senate contests. Some polls, for example, show Senator Sherrod Brown's lead in Ohio now very surmountable. A new poll in Massachusetts from WBUR shows Elizabeth Warren suddenly trailing–after leading in nearly all polls for the past three weeks. And expect more bad news this week in Missouri and Virginia and elsewhere as polls emerge—unless the jobs numbers report cools that trend.
The bottom line is: Five days ago, Obama appeared to be crusiing to victory, with ever-widening leads in most of the swing states. If the debates, or world events, did not produce a bombshell, there was little chance he would lose. And the jobs numbers report proved much better than expected (even if the right-wingers cried "conspiracy").
Now, it's all up for grabs again—including Democratic control of the Senate. Already, outright anger toward Obama for fumbling the debate so badly has been expressed by some supporters on the left, and surely this will explode if it turns out to be the negative turning point in the entire campaign. Of course, this is very premature. Joe Biden may whip Paul Ryan, and Obama will surely do better in the two remaining debates with his opponent. But perhaps the damage has been done.
What I fault Obama for is not lack of preparation on facts—he probably had them at his command—but seemingly lackadaisical planning on how to rebut Romney to his face. And even more damaging (given the media's obsession with style), and quite inconceivable: his lack of attention to how he'd look in the now-common split-screen coverage, and his refusal to craft and deliver a strong closing statement. The Romney camp, fearing a powerful Obama closer, had tried in advance to eliminate any final statements in this debate.
Meanwhile, media coverage of the first debate is getting increasing attention. I will just mention for now Paul Krugman's reaction, as expressed on a Sunday morning show yesterday. Like me, Krugman has roasted Obama's debate performance but also hits the media's lack of focus on the many Romney lies in the debate. A more honest and balanced media response to the debate would have been: Romney wins on style, Obama on truth-telling. Yes, Obama deserved to take a hit in the polls, but it would have been less pronounced if Romney's mendacity had received equal play.
UPDATE Some good news just now from Gallup, which surprisingly upped Obama's lead back up to 5 percent (its 7-day average now includes 3 days of post-debate). More significantly, he gained 3 percent in his approval rating, to 51 percent, and that poll only covers the past three days&madsh;all post-debate. However, a new Pew Poll today, taken after the debate, found Romney with a sudden 4 percent lead, where Obama led by 8 percent three weeks—thanks to wiping out an 18 percent gender gap.
*
In other news, hear me talk about another amazing campaign—the wild hugely influential 1934 governor's race in California starring socialist Upton Sinclair—on NPR's "On the Media" this week, related to my book. This campaign inspired the birth of the modern political campaign, including the first use of the screen for attacks ads—created by Hollywood saint, Irving Thalberg.