Live-blogging OWS daily since October 1. Email: epic1934@aol.com. All times ET. See my e-book on Occupy "40 Days That Shook the World." My other books, including new one on Bradley Manning, here….
4:50 I mentioned earlier but here's update on Occupy's comeback in Minneapolis. More, no?
3:00 Combining three of my favorite things: Occupy, Billy Bragg and Beethoven.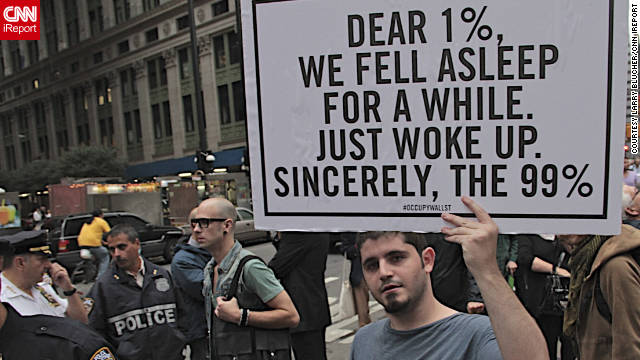 1:40 Ryan Devereaux at The Guardian with valuable compilation of activists' views on where OWS goes from here–and need to "go further." Sandy Nurse: "It just feels like there's no space to assemble and to have political discourse. It just feels like every time we try to do that there's attempts to subvert it either through violence, taking it down, or more subtle tactics where actual surveillance and monitoring of people who are organizing very heavily."
1:30 NY Magazine on last night's OWS sleepover outside banks in NYC (permitted under law, supposedly).
11:40 Allison Kilkenny: OWS responds to ally/rival 99 Percent Spring. "Seizing on the popularity of Occupy Wall Street, a broad coalition of liberal-left groups and organizations created the 99 Percent Spring, a movement aiming to recruit and train 100,000 Americans to learn the ways of non-violent direct action. The initiative is led by MoveOn.org, and includes support from the AFL-CIO, Greenpeace, the Working Families Party, 350.org, Campaign for America's Future, United Students Against Sweatshops, CodePink, Global Exchange and Color of Change, among other groups.The plan has been heavily promoted by celebrities such as Edward Norton, Elijah Wood, Marisa Tomei and Jason Alexander and political heavyweights like Van Jones, founder of Rebuild the Dream.
"However, Occupy Wall Street protesters have expressed mixed feelings about the 99 Percent Spring, a response that should have been expected…"