With the hacking-and-so-much-more scandal surrounding Rupert Murdoch's corrupt News of the World and other aspects of his empire expanding by the hour, I've decided to launch a live blog with frequent updates on the subject. Items and links will be added below, with the latest at the top, à la my long-running WikiLeaks News & Views blog—which, by the way, will somehow continue, especially with the Assange court case now on. My Nation associate Kevin Donohoe is helping out.
UPDATE: Go here for the Wednesday edition of this blog.
* TUESDAY *
6:10 That's a lotta D'oh: In a wonderful coincidence (we presume), the episode of The Simpsons lampooning "Fraudcast News" and Murdoch happened to air on Sky last night. Story and picture here. And front page the Daily Mirror at left.
5:45 ThinkProgress has launched a petition calling on Attorney General Eric Holder to investigate News. Corp.
4:45 Financial Times: Opposition Leader Ed Miliband and Deputy PM Nick Clegg "are demanding that a public inquiry into phone-hacking must go beyond Rupert Murdoch's news empire, in a move that could expose the methods used by other parts of the newspaper industry to intense scrutiny."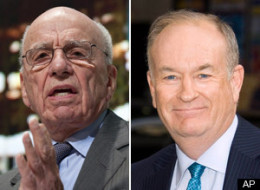 4:25 Peter Hart at FAIR points out (with transcript) that Bill O'Reilly wanted to prosecute people who hacked Palin emails but has so far been silent on his fellow Murdoch employees. http://www.fair.org/index.php?page=4342
4:00 My associate Kevin Donohoe sends along this beauty, which involves Coulson, Brooks and…Harry Potter. And 9/11.
3:45 Not sure what this means exactly, beyond the obvious, but they are highlighting: SkyNewsBreak "Sky sources: Hacking inquiry to include relations between police & press and present & former politicians may be called under oath."