A monthly gathering of personal enthusiasms and observations about the passing scene, "Field Notes" will, in the tradition of The Nation, draw attention to things overlooked or often misunderstood.
Oklahoma City
My visit began and ended at the Oklahoma City National Memorial, a work of public art that surprised me by being quite unlike Ron Arad's World Trade Center Memorial or Maya Lin's Vietnam Memorial in its mission to go beyond the framing of a traumatic event—the 1995 bombing of the Alfred P. Murrah Federal Building—to promote a community's continuing goals and aspirations. Whether the memorial's admirable communal spirit would extend to the rest of what I came here to see is another question.
Although the memorial was a natural first stop, I'd come to the city for a different reason: I wanted to talk with local educators and with staff members of Generation Citizen's Oklahoma City chapter about their program to, as they put it, "empower young people to become engaged and active citizens." Generation Citizen, a youth civic-education nonprofit, is nonpartisan and has a presence in middle and high schools across the country—but I reckoned the path to legislative action for students eager for change was a lot steeper in Oklahoma City than in places like New York City or Lowell, Massachusetts. And yet, the recent and widely publicized 10-day teacher walkout to protest education-funding cuts suggested that red-state Oklahoma might hold a surprise or two for this parochial New Yorker.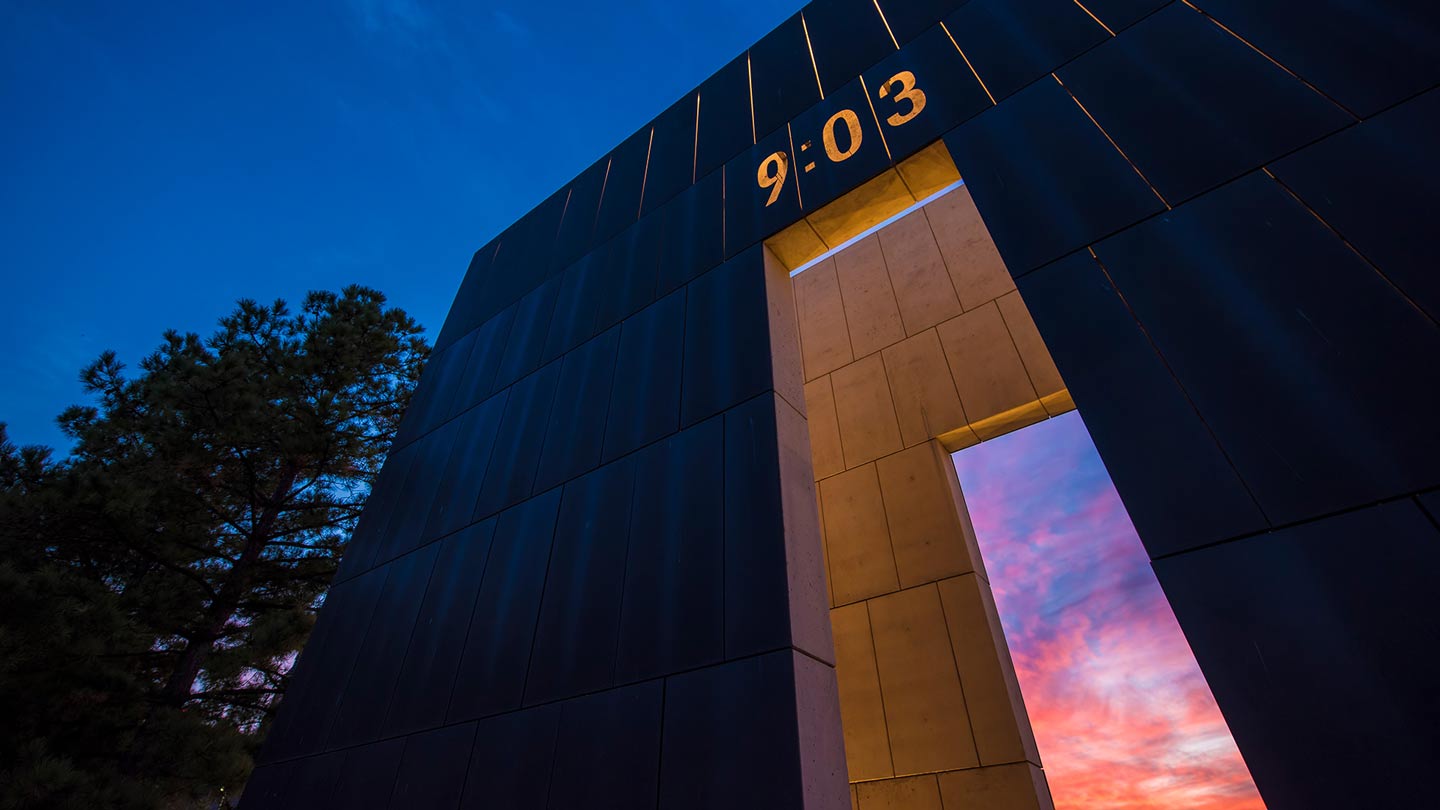 The memorial was the first of these surprises, and it is importantly related to the rest. Its 168 empty bronze, wood, and cast-glass chairs—each bearing the name of someone who died in the 1995 bombing—are well-known, as are the long, narrow reflecting pool and the two gates that enclose the park, one bearing the timestamp 9:01, a moment before the event, and the other 9:03, the moment after.
But there is more to it: The composition is spatially generous and open in a way that expresses something besides grief. As you walk along, your eye moves away from the chairs and across the reflecting pool to a berm with a grove of fruit trees surrounding the one tree, an elm, that survived the bombing. The berm's wall displays an inscription honoring everyone whose response to the event helped to reinforce the spirit of the city and the nation. Here—and in the adjacent museum—is where this memorial begins to celebrate the resilience that Oklahomans insist is their birthright: a readiness to help others, or in the words of the annual Oklahoma Standard Award, "Service, Honor, and Kindness."