I'm sure it's only coincidence, but it was still heartening last night to see so many in certain outposts of the media follow my urgent advice here yesterday (my piece) to not "live and let lie"—to state plainly that untruths uttered by speakers and candidates are outright lies and not beat around the bush. This mainly happened online. Still, on cable TV last night and in the mainstream press we witnessed, in the main, the traditional kind of timidity that insists on calling lies merely "exaggerations," "distortions" or "bending the truth," usually adding that this is the way it's always been in campaigns and that the "other side" does it just as much.
Also classic was Wolf Blitzer, after the lie-filled Ryan speech, suggesting that "critics" will identify certain errors—but, no, not him, certainly! (Glenn Greenwald, now at The Guardian, covers it here.) In the same vein, Mike Allen in his popular and lengthy morning newsletter failed to point out a single Ryan error, leaving it to quoting an Obama camper. As for Fox News, no surprise: the sound of crickets, apart from a few words of criticism from Chris Wallace. The AP did put out a fact-check piece, but termed Ryan's lies mere "shortcuts."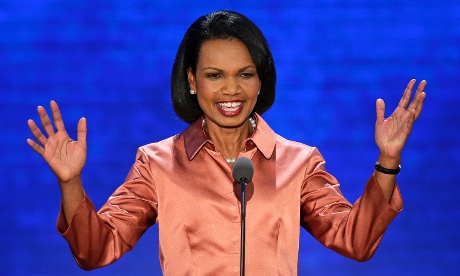 Even on MSNBC, they mainly talked about the optics of the Ryan speech and the (predictable) response in the hall—while failing to recall the even wilder response to the Palin hockey mom/pit bull barnburner in 2008, which did not to prevent her from dooming McCain's candidacy. Remember how pundits then claimed she might win the votes of many Hillary backers? In fact, she did poorly among women, overall.
In 2008, as well as in my book on the campaign, Why Obama Won, I also charted how, after every debate that fall, most TV pundits claimed the GOP candidates (McCain and even Palin) won or at least "held their own"—only to be truly humbled—if that is possible—by having to report, just minutes later, that their own focus groups declared the Democrat (Obama or Biden) an easy winner.
Also disturibng was the response to Condi Rice's speech, which produced an all-out swoon from Chris Matthews (he said he was "blown away" and said it was "Churchillian," among other hosannas) and a half-swoon even from Rachel Maddow. Such is the result of a GOPer delivering a speech that was, at least, mainly factual and not straight out of the Tea Party playbook.
The swooning, however, was still disgraceful. No one mentioned Condi raising her role in the US response to 9/11, when she was among those who slept through the warnings of planes-attacking-buildings. And it took our old pal David Corn to arrive on the set to emphasize that four-letter curse: Iraq. Eugene Robinson also mentioned that war—seemingly offending Condi's new fan-boy, Chris Matthews—then called it a "quibble" in hailing the great speech. This led Matthews to actually reach across the table and shake his hand right on camera, while dissing Corn out of the corner of his mouth.