For generations, New York's Rikers Island has been an icon of mass incarceration blighting the skyline of this city of dreams. But that could soon change: Mayor Bill de Blasio has announced plans to finally close the massive jail, following years of denouncements from state and federal authorities, corruption scandals, and relentless campaigning by rights advocates. Though the plans are tentative, the administration has set an aspirational 10-year timetable for shuttering the modern-day penal colony. And the public conversation around reenvisioning criminal-justice policy in the city reaches far beyond the island's bleak shores.
Named after a 19th-century municipal officer notorious for detaining "fugitive slaves," the 413-acre complex has, since 1932, been witness to the most brutal aspects of New York's criminal-justice system, from the reign of gangland corruption in the 1930s to the "zero tolerance" policing of the 1990s. Today, the idea of closing Rikers brings with it both painful historical memories and great potential for urban revitalization.
Turning the city's notorious jail into a springboard for ambitious social progress takes not just public investment but political will and genuinely democratic planning processes. The questions to ask are, for whom, and by whom, will Rikers be closed?
Rethinking Rikers
Rikers's nine facilities house about 8,000 of the 10,000 inmates citywide. About 60,000 people churn through its gates annually, costing local taxpayers more than $200,000 per person per year. The vast majority are people of color, and about 80 percent are still awaiting trial. Plagued by court delays and backlogs, many languish for weeks on end without having being convicted, in conditions described by human-rights observers and public officials as barbaric.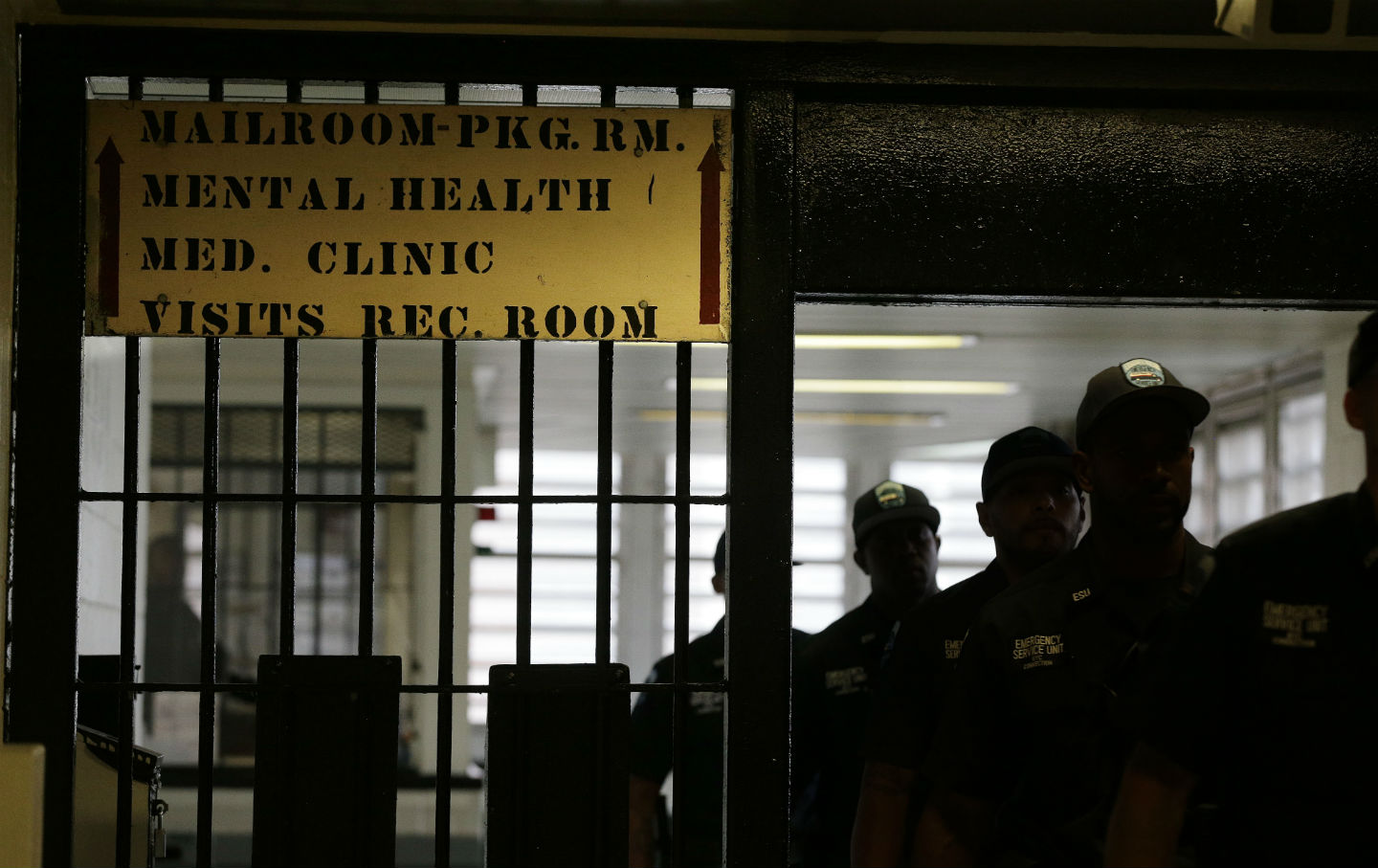 The most concrete closure plans are laid out in the final report of the official Independent Commission on New York City Criminal Justice and Incarceration Reform, headed by former New York Chief Judge Jonathan Lippman. The commission recommends that Rikers be fully closed over the course of a decade, with the aim of "[replacing] our current model of mass incarceration with something that is more effective and more humane." The panel proposes moving the inmate population—which is anticipated to shrink by about half in coming years according to the report—into smaller jails distributed across the city.
Commission member Colvin Grannum, who heads the Bedford Stuyvesant Restoration Corporation, says the report's recommendations, ranging from brass-tacks policy reforms to architectural sketches, serve as a basic feasibility statement on what is hopefully "the ultimate goal": to establish a "more just criminal-justice system, and redeploy resources that have been dedicated to criminal justice to create a more equitable economic environment as well."