WELCOME TO DAYBOOK, our daily collection of media and politics hits/misses from a wide variety of sources plus fun videos and (at the bottom) a music pick. Return for updates during the day. Keep up with fresh items via @gregmitch at Twitter. E-mail me at: epic1934@aol.com. To increase type size, hit middle "A" above right.
FRIDAY WAKE-UP CALL
Poll finds Chuck Crist closing to 7 percent behind Rubio as Meek collapses in Florida…. Bombshell: Bill Clinton nearly got Meek to quit race last week. Meeks denies it, sort of.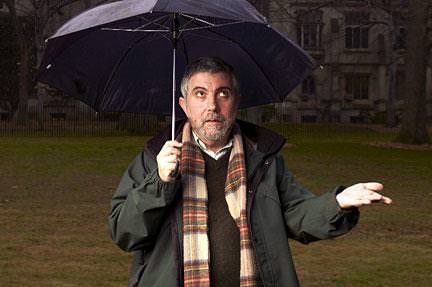 Paul Krugman tells us exactly HOW bad things will be if GOP takes House. "In fact, if they get their way, we'll get the worst of both worlds: They'll refuse to do anything to boost the economy now, claiming to be worried about the deficit, while simultaneously increasing long-run deficits with irresponsible tax cuts—cuts they have already announced won't have to be offset with spending cuts."
Jon Stewart's rally schedule partly out: The Roots, Jeff Tweedy, Sheryl Crow, unfunny Father Guido, more TBA…. David Carr: More than a 1000 have asked for press credentials… As Jon said last night, nice day forecast….. David Brooks & Gail Collins debate Stewart rally… After his Obama did Daily Show, Robert Gibbs said at press briefing: "Jon Stewart is about as good an interviewer as there is in public domain right now."
Believe it or not, Rush Limbaugh is on the cover of next week's Newsweek.
Relatives says man arrested for threatening Democratic Senator was 'Under the Spell That Glenn Beck Cast'… Amanda Terkel on rise in right-wing election violence this month.