Today's movement for black lives is the latest chapter in a struggle against racist oppression that has occupied black Americans since the country's founding. In this issue, Dani McClain explores how social media shapes perceptions of leadership in the movement. Below, she recommends five books about organizing the struggle, yesterday and today.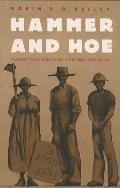 HAMMER AND HOE
Alabama Communists During the Great 
Depression
by Robin D.G. Kelley

University of North Carolina Press, 2015
Robin D.G. Kelley's account of Alabama sharecroppers in the 1930s and 1940s describes the Communist Party's vision for the United States, revealing a left political program that transcends the Cold War rhetoric with which many of us heard it described as kids. Kelley brings Hosea Hudson and his comrades alive to show how black rural Southern workers organized themselves to fight for access to fair work, civil rights, and equal treatment under the law.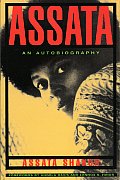 ASSATA
An Autobiography
by Assata Shakur

Lawrence Hill Books, 2001
This memoir tells the story of Assata Shakur, formerly JoAnne Chesimard, a onetime member of the Black Panther Party who escaped from a federal prison in 1979 and has since been living in Cuba under political asylum. Assata offers the reader a look at the conditions that would lead a black woman living in mid-20th-century America to join a black-nationalist organization. And it considers the inner workings of the Panthers as they faced ceaseless manipulations by Hoover's FBI and other reactionary forces determined to destroy black revolutionary leadership.