WELCOME TO DAYBOOK, our daily collection of media and politics hits/misses plus fun videos and (at the bottom) a music pick. Return for updates. Keep up with fresh items via @gregmitch at Twitter. E-mail me at: epic1934@aol.com.
MORNING ROAST
Just what we wanted to hear: VP Biden on surprise visit to Afghanistan assures corrupt Karzai that he will get plenty of US aid past promised 2014 "pullout." Money for nothing and his kicks for free?
CBS poll: 1 in 6 Americans say violence against gov't can be "justified," more than 1 in 4 GOPers say so (according to separate CBS response).
Think Progress breaks today: "Arizona Republicans Resign After Giffords Shooting, Citing Threats From Local Tea Partiers." Wife of one worried about precinct workers' houses getting shot up.
WSJ gets access to Jared Loughner postings at gaming site. Plenty of anger, craziness and misogny, plus "Kill Cops," but no overt poltiics… NYT: Police say they went to Loughner's home on numerous occasions, exactly why not yet revealed.
Huff Post takes down Cenk Uygur blog post on Tucson—you can read it via here and judge yourself.
Palin finally speaks out today. Violent Rhetoric Doesn't Inspire Violence
—But Criticism Of Violent Rhetoric Does. Also, use of "blood libel" hit by some as anti-Semitic.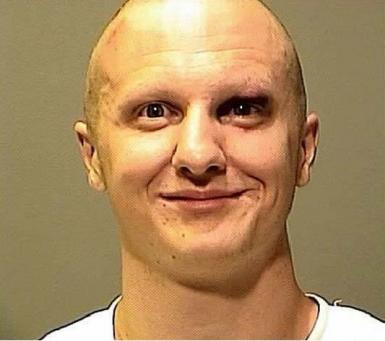 Now: Gun nuts, fit your weapon with a Rep. Wilson "You Lie" thingy. Attached to your pistol. (Update: Site taken down.)…. Would you sell a used carbine to this man? Jack Shafer: Jared Loughner, ready for his photo op… Craziness Is a Warm Gun, yes it is: Glock sales surge.