WELCOME TO DAYBOOK, our daily collection of media and politics hits/misses from a wide variety of sources plus fun videos and (at the bottom) a music pick. Return for updates during the day. Keep up with fresh items via @gregmitch at Twitter. E-mail me at: epic1934@aol.com. To increase type size, hit middle "A" above right.
TOPS FOR TUESDAY & AFTERNOON UPDATES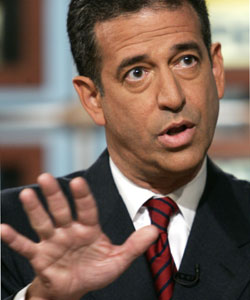 Politico editor visits Wisconsin, finds last four polls all show Sen. Russ Feingold trailing…. NYT starts to peel back layers on some of the anonymous money flowing to outside groups on right.
When is this considered an epidemic? Oklahoma teen commits suicide after "homophobic" meeting.
Peter Beinart: "Obama's War With the Pentagon."
George Soros shocker: He's "sitting out" this election cycle, claiming there's nothing he can do to stop GOP "avalanche."
My appearance below on GRIT TV today talking about my book "The Campaign of the Century: Upton SInclair's Race for Governor of California and the Birth of Media Politics." Dirtiest campaign ever, and one of the most influential.
Yes, this is one of the greatest corrections ever in print or online: "This blog post originally stated that one in three black men who have sex with me is HIV positive. In fact, the statistic applies to black men who have sex with men."