On Tuesday, my focus here at The Nation—in the tradition of my months-long "live-blogging" on WikiLeaks and then the Occupy movement—will shift to Campaign 2012, in nearly all of its forms. I'll start each morning with numerous links to the latest news and views, and then offer frequent updates throughout the day, plus edgy analysis, humor and videos.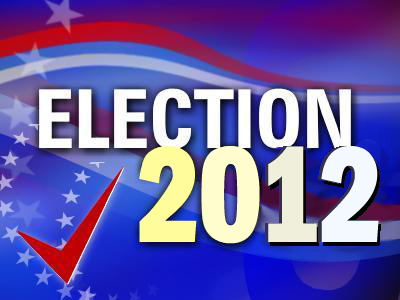 While there are many campaign blogs, some even from a "progressive" perspective, this blog will be unique in its steady activity (nearly 24/7, including many nights and weekends) and the scope of its coverage, including:
—campaigns from the local and state level right up to Obama-Romney;
—the key role played by the media—in all forms;
—rightwing outrages;
—hot button issues;
—funding excesses in this post-Citizens United world;
—new challenges by, and for, activist groups of all sorts;
—campaign videos (some quite funny, intentionally or not);
—voter suppression
—ballot initiatives;
—a weekly "Better Know a District";
—political satire and celebrity shenanigans
—and more.
You can bookmark it (my main page) now here.
But first, to set the stage, perhaps a review of my life on or near the campaign (or is it can-pain?) trail may be in order.
One of my earliest childhood memories is marching around in front of my upstate New York home with a sign that read (I'm told) "I Like Ike." I was nearly 5.
My parents were rock-ribbed Republicans, although back then that could include backing GOP liberals like Nelson Rockefeller, Jacob Javits and Kenneth Keating. A couple of years later my family visited the White House as tourists, and Vice President Richard Nixon swept by and waved at us.
Then, in 1960, I argued for Nixon vs. the more youthful and kid-friendly Jack Kennedy in a junior high classroom debate. Certain I'd won, I was floored when the vote from my classmates went 22–2 for JFK.
No wonder I started turning left. Slowly emerging as my cultural heroes were Bob Dylan and Muhammad Ali. Still a GOPer, I backed Rockefeller over Goldwater in '64, to no avail. By early 1968, I had founded my college's chapter of Students for (Eugene) McCarthy and did my first public speaking and door-to-door canvassing. That summer I went to Chicago for the Democratic convention, dividing my time between McCarthy headquarters and the street protests (the infamous "police riot" would take place just below the windows of the McCarthy camp in the Conrad Hilton Hotel).
After moving to New York City, I attempted to cast my first vote for president in 1972, for McGovern, but somehow my name got "lost" at the polls and so I got shut out. Nixon even carried New York State that year in his epic landslide.
My interest in election races as a media watcher, if not participant, remained steady, and I directed in-depth coverage at two magazines I edited, Nuclear Times and Editor & Publisher, and appeared often as a commentator on TV and radio. I also wrote three books about key US campaigns: The Campaign of the Century (Upton Sinclair's wild and highly influential crusade in California in 1934), Tricky Dick and the Pink Lady (Nixon vs. Douglas in 1950), and Why Obama Won (with lessons for today).
But that was then and this is now, and what a NOW it is, so watch this space, day and night from now until November!