This is too strange to really summarize, so we'll direct you to links below and add more as story develops.
CNN broke the story this morning with this lead: "A conservative activist known for making undercover videos plotted to embarrass a CNN correspondent by recording a meeting on hidden cameras aboard a floating "palace of pleasure" and making sexually suggestive comments, e-mails and a planning document show.
"James O'Keefe, best known for hitting the community organizing group ACORN with an undercover video sting, hoped to get CNN Investigative Correspondent Abbie Boudreau onto a boat filled with sexually explicit props and then record the session, those documents show. The plan apparently was thwarted after Boudreau was warned minutes before it was supposed to happen." The beauty is in the details, so don't miss it here.
UPDATE: CNN considering releasing more emails in O'Keefe case that are "very sexually explicit." Plus video of detailed CNN interview with Boudreau this afternoon. And TPM offers background on some of the others involved in plot.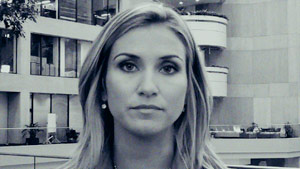 Boudreau has her own blog item on it here, and rejects O'Keefe's claim that he never planned to go forward with this. See he video about it at bottom here.
The thirteen-page planning document here. Good to see Ben Wetmore, who was involved with O'Keefe in the Mary Landrieu crime caper, still by his side.
Media Matters points out that ombuds from the Washington Post, the New York Times and elsewhere had claimed that the media previously did not take O'Keefe and his Borat stunts seriously enough.
Dave Weigel at Slate points out that it's simply a "train wreck."
TPM has a fun slideshow of O'Keefe's notorious history.
No word from O'Keefe pal and sponsor, Andrew Breitbart. But here's a truly stupid AOL Politics Daily piece. And Ben Smith of Politico calls CNN's report "painfully deadpan."
Whoops! Rightwing media maven @TimJGraham responds by tweeting attacks on…Boudreau. Later his boss Brent Bozell denounces "filthy" tactics of O'Keefe.