With the passage of years, many in the media and even liberal bloggers tend to trace "Birtherism" and other forms of treating President Obama as "non-American" or "the other" or in any case not sufficiently American, to the hard right or the most conservative guests and hosts on Fox News. Yes, it spread well beyond that, but it did not begin in the mainstream, in this view.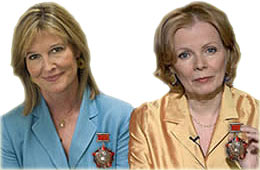 Actually, this meme was rooted in establishment media types from the beginning. To cite one episode: Exactly three years ago I wrote a column that is worth re-visiting today (it's collected in my book Why Obama Won, republished this week for the first time as an e-book). Yes, when Obama released his long-form birth certificate this may have cut the Birther movement in half for now, but "the other" beliefs remain in nearly full swing. Here's the column, which features mainstreamers Peggy Noonan and (soon to be more famous) Kathleen Parker. The latter later earned attacks from the right for actually questioning Sarah Palin's fitness to become vice president.
*
Liberal bloggers and commenters at The Washington Post op-ed section are rightly criticizing a column this week by syndicated scribe Kathleen Parker that questions Barack Obama's "deep-seated" Americanism. But she is only following the footsteps of Peggy Noonan of the Wall Street Journal who raised similar issues three weeks ago — and was praised by NBC's Brian Williams on The Daily Show for a "Pulitzer"-worthy effort.
Noonan wrote then: "Hillary Clinton is not Barack Obama's problem. America is Mr. Obama's problem…[H]as he ever gotten misty-eyed over… the Wright Brothers and what kind of country allowed them to go off on their own and change everything? How about D-Day, or George Washington, or Henry Ford, or the losers and brigands who flocked to Sutter's Mill, who pushed their way west because there was gold in them thar hills?"
Henry Ford was a vicious anti-Semite, but no matter. For Noonan continued: "John McCain carries it in his bones. Mr. McCain learned it in school, in the Naval Academy, and, literally, at grandpa's knee….
"Mr. Obama? What does he think about all that history? Which is another way of saying: What does he think of America? That's why people talk about the flag pin absent from the lapel. They wonder if it means something. Not that the presence of the pin proves love of country — any cynic can wear a pin, and many cynics do. But what about Obama and America? Who would have taught him to love it, and what did he learn was lovable, and what does he think about it all?…