Elizabeth Hinton's celebrated new book, From the War on Poverty to the War on Crime (Harvard, 2016) comes at an electric political moment. "I hope," says Hinton, "that my research can help us learn from policy-makers' mistakes—and their racist assumptions about black Americans, poverty, and crime—and envision a more inclusive future." Here, she recommends five books that do the same.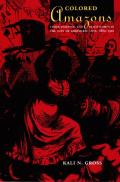 COLORED AMAZONS
Crime, Violence, and Black Women in the City of Brotherly Love, 1880–1910
by Kali N. Gross
Duke University Press, 2006
Buy this book
Kali Gross reminds us that there are two sides to every crime in this examination of how perpetrators and state actors together constructed black female criminality in Philadelphia at the turn of the 20th century. Although Gross's nuanced analysis is rooted in prison records, trials, and mug shots from more than a hundred years ago, the implications of her groundbreaking study still resonate.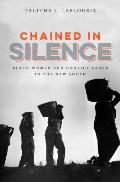 CHAINED IN SILENCE
Black Women and Convict Labor in the New South
by Talitha L. LeFlouria
University of North Carolina Press, 2015
Buy this book
In this widely acclaimed book, Talitha LeFlouria traces the way in which black women modernized the South as prison laborers after the Civil War. At times it is hard to plow through LeFlouria's descriptions of the violent and exploitative conditions these women faced. Yet she leaves us with a radically new understanding of the historical dimensions of racism, gender, and state violence.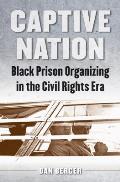 CAPTIVE NATION
Black Prison Organizing in the Civil Rights Era