Timothy Shenk has written for The Nation about capitalism past and present, most recently on the power of the Federal Reserve. He has long been fascinated by capitalism's greatest admirers. "For anyone who came of age in the 1990s, the significance of the conservative movement was a given," he says. Here, he offers five books for grasping the GOP's current internal strife, and the rise of Donald Trump.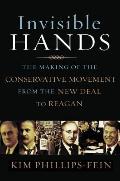 INVISIBLE HANDS:
The Making of the Conservative Movement From the New Deal to Reagan
by Kim Phillips-Fein

Conservatives trace their intellectual history to the reaction against the French Revolution, if not earlier—but in the United States, the movement assumed its modern form in the revolt against Franklin Roosevelt. Focusing on a decades-long campaign by a faction of the business elite to roll back the New Deal, Kim Phillips-Fein provides a tour of the right's 20th-century journey from the fringes of American politics to its very center.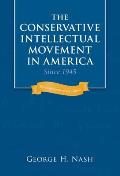 THE CONSERVATIVE INTELLECTUAL MOVEMENT IN AMERICA SINCE 1945
by George H. Nash
Complaints about the marginalization of conservatives on the nation's campuses have been a staple of right-wing punditry since William F. Buckley Jr. inveighed against godless Yalies, but the lament indicates how seriously the right takes the battle for ideas. Although more sophisticated analyses of conservative thinkers have appeared since Nash's book was published in 1976, none better capture the sweep of the movement or its conviction that the world's fate might hinge on the next issue of National Review.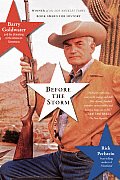 BEFORE THE STORM:
Barry Goldwater and the Unmaking of the American Consensus
by Rick Perlstein