WELCOME to the second edition of Daybook, our daily early a.m. collection of the greatest media hits and misses as we "limn the morning." And return for updates as the day goes on, along with an "afternoon update" added at the top. Plus: Don't forget to keep up with fresh items, events and analysis all day on Twitter @MediaFixBlog. [1]
AFTERNOON De-LITES
--Timing is everything: Newsweek chief Jon Meacham on Daily Show tonight--on day Wash Post announces plan to sell. At least Meacham has new PBS gig succeeding (?) Bill Moyers.
--Krugman in blog post hits the media's rampant "Katrina revisionism [2]" that softens Bush's misdeeds.
--Limbaugh and others who claimed TImes Square suspect is "registered Democrat" were simply making it up [3].
--Most congressional retirements not that big a deal--but that's not the case [4] with today's shocker [5]about Rep. David Obey.
--Will Bunch, author and ace blogger [6] at Philly Daily News, on the "taserification" of America, taking you from that Phillies game to Arizona.
--Joe the Plumber got elected [7] to -- something -- in Ohio.
--Think Progress wonders why [8]it so long for media to point out that one of the vendors who gave key tip on Times Square case was also a Muslim.
--What happens in AZ is everyone's business [9], by columnist (and wife of Sherrod Brown) Connie Schultz.
--See my new post [10]on upcoming Hollywood flick on "Plame/CIA Leak Case" -- it's Jaws with Cheney as shark?
--If you haven't caught up with [11] Steve Nash-led move by Phoenix Suns to wear "Los Suns" uniforms tonite to protest Arizona immigration law.
TOP O' THE MORNING
—Stellar NYT wrapups on Times Sq terror case, how it got solved [12] and nearly didn't.
—James Fallows wrote a terrific post at his Atlantic blog responding to those who, in the wake of a terror incident, call for all kinds of absurd crackdowns. Fallows imagined airport security checking everyone who entered Times Square. Now he's also posted reader reactions—scroll and find both pieces here. [13]
—Full reports on some interesting primary results [14] last night at the Wash Post's new Politics site.
—Jon Stewart last night complained about God flooding Nashville after New Orleans—like old man upstairs pounding on your ceiling with his broom yelling at you to "turn down the music."
LEAKAGE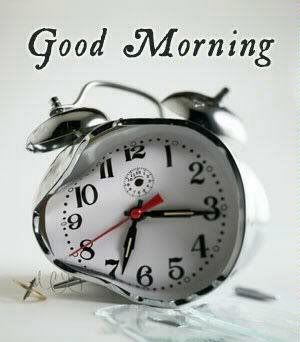 —ProPublica on Tuesday afternoon questioned [15] NYT story that seemed to throw cold water (as it were) on oil leak disaster scenarios—because a foundation that was key source has strong ties to oil drilling industry. One of the Times' writers has now responded [16] that, hey, full disclosure was good idea but they just didn't have space. One for Public Editor Clark Hoyt?
—You may have read with enjoyment a brief reference to Press Secretary Robert Gibbs' late-Tuesday smackdown of Fox for airing pitiful interview with disgraced former FEMA chief Michael "Heckuva You Know What" Brown. But here's [17]full transcript.
FILM TRIBUTE
—As a huge Kurosawa fan—I even wrote about him for The Nation years and years ago—I had to enjoy NYT's A.O. Scott picking his film noir High & Low for his video tribute [18] this week.
BORNE IN THE USA
—Smart Money: Rupert Murdoch last night announced [19] a major press conference in "three or four weeks" to disclose plans to add pay walls at his newspaper sites. Also admits he screwed up big time with MySpace. No kidding, dude!
—Whoops: Politico's Kenneth Vogel reports poll by group led by former GOP chief Ed Gillespie finds party way out of line [20] with most voters, including the crucial Independents.
—Important ProPublica probe on how disorganization at banks [21] caused far too many foreclosures.
—Sad, chilling NYT piece on rising number of elderly [22] who simply wander off, due to Alzheimer's—and need for retraining of police and other rescue workers.
IDOL THOUGHTS
—Simon Cowell comes out for [23] David Cameron in Brit election—in article on front page of The Sun. But admits Nick Clegg made for TV. Good thing?
DO THE BRIT THING
—Don't miss fun spoofy feature: The Daily Mail-o-Matic [24] which provides free headlines mashed up from that wacky rightwing London rag, this week targeting Lib Dem candidate (and former Nation intern) Nick Clegg. Refresh and get a new one, such as "Report: Clegg Gave Cancer to Swans" or "Has Nick Clegg Made Britain's Farmers Impotent?" (h/t Jeni Mitchell)
—Andrew Sullivan's word and video wrapup [25]on Brit election includes: Eddie Izzard, David Frum, John Cleese, Paul Krugman and even more!
—Meanwhile, NYT catches up with [26] Clegg again on the campaign trail, on election eve.
HERE AND THERE
—Most proper form of obit for the great baseball announcer Ernie Harwell, who just passed away, is doing it in his own words [27] (everything but the golden voice), via NYT blog. "Why the fairy tale of Willie Mays making a brilliant World Series catch, and then dashing off to play stickball in the street with his teenage pals? That's baseball."
—NYT poll shows that [28] most U.S. Catholics feel priest abuse scandal far away. Only 1 in 10 considering leaving Church, half the number a few years ago. Doubts about Pope, but support local priests.
—Congrats to Greg Sargent who today takes his swell Plum Line [29] blog to the Wash Post.
—A new web site [30] for Israeli daily Haaretz! Today's editorial [31] there is titled "Kadima and McCarthyism."
HAVE A LAFF
Tory leader David Cameron loves "The Common People"—at least in this version of The Pulp classic.