A new daily blog, updated often, covering news and controversy across a wide range of races and issues. As author of three books about influential campaigns [1], I also bring historical perspective to this. You can bookmark the daily blog by going here [2]
3:45 IMPORTANT NOTE TO READERS This will be the last day for CampaignUSA 2012, at least in this format. With the campaign now down to little more than a month before its true kickoff—signalled by the two major party conventions—we will be transitioning to a tighter focus on what many consider (sometimes sadly) the biggest game in town: media coverage and media-promoted advertising (in this post–Citizens United world). We've had plenty of that over the past six weeks, but now it will stand front and center. You'll find the new postings in this same space under my byline, but you can bookmark this main feed now here [3]. Thanks and see you again Monday.
2:00 FURTHER UPDATES ON 'ANGLO-SAXON' FLAP See below for the story so far. Now Talking Points Memo reporter talks to Romney staffer who says no retraction or correction requested [4]—and the Telegraph confirms it has received no such request. MoveOn.org, in any case, asking for a Romney apology [5]… Politico made the connection today on a Romney bundler who played role in outing of Valerie Plame, and here's good wrap [6] by Philip Turner. Romney, of course, said yesterday in his VFW speech that his White House would never "reveal classified material for political gain."
1:30 NEO-CON JOB In the wake of the "Anglo-Saxon" flap (see below) sparked by an unnamed Romney foreign policy adviser, check out Ari Berman's lengthy piece [7] on the array of Mitt's team, numbering forty, Berman writes.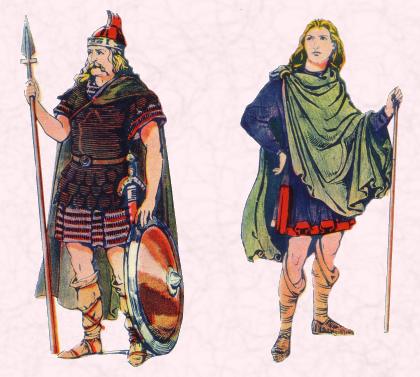 11:55 ROMNEY DENIES 'ANGLO-SAXON' CLAIMS—PLUS UPDATES Last night we were among the first to cover a Romney adviser's claims in London about the candidate's "Anglo-Saxon" advantage over the (half-black) Obama. Now Romney is disputing quotes [8] or possibly just that adviser did not speak for him, or something. Specifics lacking. Uproar will not end. Reporter just confirmed on Twitter "it was a member of the foreign policy advisory team." Update: Wash Post does its best to downplay [9], claiming Brit press has looser guidelines than US media (hard to believe), noting Telegraph fond of "rumors" and "sources" may not be reliable, Romney adviser's not part of campaign at all, etc. In any event, Dems using, with Axelrod and Biden weighing in. Is this the Romney adviser [10] in question?
10:55 MORNING SHORTS GOP candidate call [11]s Rep. Keith Ellison "militantly anti-America"… Pew poll [12]: only 18 percent of Republicans, and 35 percent of indepedents want to know more about Romney's tax returns… Paul Krugman: No, a country is not like a company [13] or prviate equity firm… Poll: Despite flap over Solyndra, Americans like [14] clean energy investments… More on "neck and neck [15]" Senate race in Mass. (Warren did take slight lead in new poll, see below)…NYT today reveals SNL will again do fall campaign primetime specials—but earlier this year. And no "Romney" yet named.
10:05 am COURTING THE JEWS That's the front page story in NYT today on efforts by Sheldon Adelson [16] and others to win Jewish votes for Romney.
BLACK WHOLE Lewis Black with an inspired segment on The Daily Show last night with the final word on Romney "build that" manipulation, and other campaign sins.
OBAMA GAINS IN POLL The brand new NBC/Wall St. Journal poll [21]found the president widening his lead over Romney to 6 percent, with an 8 percent bulge in the top "swing" states. He outpoints the challenger on every issue except the biggest one, the economy.
THE MITT OLYMPICS Amazing new ad spot from Priorities USA timed to the start of the Olympics—with the parade of nations, all tied to Romney via oursourcing or as his tax havens.
ROMNEY'S CROOKED 'ANGLO' Mitt's visit to London off on wrong foot. From today's Daily Telegraph [22]: "In remarks that may prompt accusations of racial insensitivity, one [Romney adviser] suggested that Mr. Romney was better placed to understand the depth of ties between the two countries than Mr. Obama, whose father was from Africa. 'We are part of an Anglo-Saxon heritage, and he feels that the special relationship is special,' the adviser said of Mr Romney, adding: 'The White House didn't fully appreciate the shared history we have.' " Juan Cole weighs in here. [23]
WHEN LBJ LINKED GOLDWATER TO THE KKK You have probably heard of the famous "Daisy" ad for Lyndon Johnson in 1964 suggesting that his opponent, Barry Goldwater, might blow the world to bits if elected in a nuclear holocaust. But you may not know about this ad from the same year: linking Goldwater to the Ku Klux Klan. This actually got passing mention on Mad Men. And you think attack ads are a fairly recent phenomenon? But like the "Daisy" ad, this one was either not aired at all or pulled quickly.
MASS APPEAL New polls puts Elizabeth Warren in front in key Senate race: Scott Brown (R) 38% / Elizabeth Warren (D) 40% / Other, unsure 22% (MassINC Polling Group, 7/19-22)
From late Monday
CALLING BULLSHIT ON 'BUILD' The stodgy Associated Press the latest to fact check and find [24] the Romney camp and GOP main issue of the campaign so far—that Obama claimed those nice business folks and other Americans—did not "build that" is a total crock, though they stop short of using the proper word, "lie." But Obama scared enough about GOP meme that he just released this ad:

SPOILER ALERT Could Gary Johnson be a spoiler [25] in prez race? Joe Trippi thinks so. "The 2012 election isn't really a two person race. There's a third party candidate out there—and he could derail either one of the two major party candidates' shot at the White House. His name is Gary Johnson, the former governor of New Mexico and the Libertarian Party candidate. If that seems doubtful, remember that Ralph Nader didn't crack 3 percent of the popular vote in 2000—yet he completely changed the outcome of that race. Johnson, meanwhile, is currently polling at 5.3 percent in the latest Zogby national poll." Note: third-party candidates always poll better before November, then much of support drifts away.
OBAMA FACES UNION PICKETS AT FUNDRAISER And there's a claim [26] that this is first time. Mike Elk: "Today in Portland, Ore., for the first time in Barack Obama's presidency, a union plans to picket one of his fundraisers. The 5,000 member-strong Association of Western Pulp and Paper Workers (AWPPW) will picket the luncheon fundraiser because of their disgust with Obama's handling of the Trans-Pacific Partnership (TPP) free-trade agreement, which they feel will cost them jobs if ratified."
STRIPPERS READY FOR GOP Tampa newspaper reveals that local strip clubs [27] gearing up for arrival of GOP delegates next month for convention—including the hiring of a pole-dancing Sarah Palin lookalike (see video). "Thee Doll House, on North West Shore Boulevard, doesn't have webcams but its dancers are also planning to cash in during the convention. Thee Doll House recently underwent a $1 million renovation and plans to bring in a Palin impersonator to entertain customers. Neither club would predict how much money they would make during the convention but both expect business to more than quadruple."
Greg Mitchell is author of more than a dozen books [1], including three on highly significant campaigns of the past century (Upton Sinclair 1934, Nixon-Douglas 1950, Obama 2008).