A new daily blog, updated often, covering news and controversy across a wide range of races and issues. As author of three books about influential campaigns (Upton Sinclair 1934 [1], Nixon-Douglas 1950 [2], Obama 2008 [3]), I also bring historical perspective to this. You can bookmark the blog by going here. [4]
11:30 YOUR 'DAILY SHOW' RE-CAP Since no many have been cut off from Jon Stewart this week, here's our review for tonight. First segment: no election coverage, but did hop from Egypt to the Kiss-Cam to McCartney abd Springsteen silenced in London(Jon did a little "Thunder Road"). Second segment, however, featured Al Madrigal trying to import some gringo-style negative ads to Mexico for their election--where they had just been banned. Candidate for president the ad attacked as "devil spider" won anyway.
Then Colbert opens with look at Nevada which now allows people to vote for "None of the Above." So he suggests Romney name "None of the Above" as his running mate--who has more charisma than Pawlenty and Portman.
9:30 ARPAIO's PROBE GOES FULL BIRTHER Results are in, says the wacky Arizona sheriff, and they prove Obama birth certificate is fake [5]. "Mike Zullo, the posse's chief investigator, said numeric codes on certain parts of the birth certificate indicate that those parts weren't filled out, yet those sections asking for the race of Obama's father and his field of work or study were completed. Zullo said investigators previously didn't know the meaning of codes but that the codes were explained by a 95-year-old former state worker who signed the president's birth certificate."
8:00 LATE ADDITIONS Fun, pathetic story of the day [6]: conservative blogger thinks he's spotted scandal—Senator Sherrod Brown hugging a journalist—of course, it's his wife, Pulitizer-winning columnist Connie Schultz. She admits she has even kissed him. Exchange of notes with her here [7]… John Sununu belatedly apologizes [8] for harsh attack on Obama (see below)… Yes, Romney is G.W.H. Bush lite: that is, Read my lips: No new tax (returns)!
4:50 AFTERNOON UPDATES Disclose Act blocked again [9] by GOP… Romney seizes [10] on badly out-of-context Obama quote about businessmen and runs with it—all day… Sheldon Adelson still has not taken Sarah Silverman up on her offer of sexual gratification… Rick Perry joins Ron Paul today [11] in calling on Romney to release more tax returns. Maybe they think they can get the GOP nod yet.
3:40 CITIZENS UNITED NOT SO BAD? NYT's chief Sunday political writer Matt Bai has made that point before and now has a lengthy piece on it [12] coming this Sunday in the Magazine, just posted online. His bottom line: "the accepted narrative around Citizens United is, at best, overly simplistic. And in some respects, it's just plain wrong." And: "the Supreme Court's ruling really wasn't the sort of tectonic event that Obama and his allies would have you believe it was." Two of the biggest impacts—money can go directly for electioneering and no names need be replaced—he refers to as merely "rigamarole."
2:50 ROMNEY's 'DOWNFALL' Someone last week—I think it was TPM's Josh Marshall—wondered when the first classic Hitler Downfall parody of Romney staff meeting after his NAACP speech and reaction would appear. And now it's here [13]. "The common man? There are no common men. Just you and me—and the Kochs." Plus: "These idiots don't understand the first thing about dressage!" "Under capitalism you can pay what you can afford—and I can afford to buy this election!"
2:30 WHY ROMNEY WON'T RELEASE RETURNS Now that he has dug in his heels, the speculation runs rampant, much of it plausible and showing real dangers for the candidate. Josh Green: Romney may not be releasing returns [14] because they show he paid no taxes for 2008 and 2009. Another view: [15] they show super-aggressive "sheltering." I'd add: they show massive profits for Romney even as others lost their shirts in 2008–10. Meanwhile, Matthew Dowd, longtime top GOP operative (who has mellowed), now says Romney must do something in next forty-eight hours to change Bain/taxes narrative.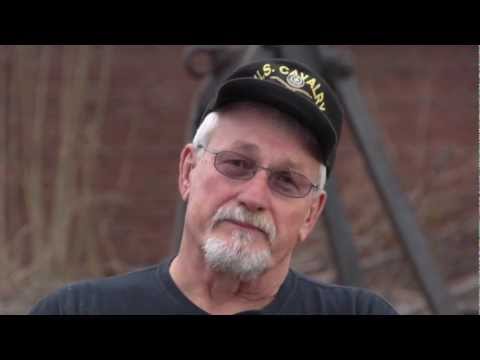 1:45 ATTACK AD STAR SPEAKS OUT Turns out that steelworker in widely seen anti-Romney ad for Obama won't be voting for the president [16] either. "I could really care less about Obama," says Donnie Box. "I think Obama is a jerk, a pantywaist, a lightweight, a blowhard. He hasn't done a goddamn thing that he said he would do. When he had a Democratic Senate and Democratic Congress, he didn't do a damn thing. He doesn't have the guts to say what's on his mind."
1:30 pm QUOTE OF THE DAY John McCain, explaining [17] why he passed on Mitt Romney as Veep candidate in 2008, says it's not because of tax issues but Sarah Palin was "the better candidate."
11:50 am SUNUNU's NO-NO Peter Hamby of CNN on Twitter quotes John Sununu, a leading Romney surrogate, on conference call with reporters just now: "I wish this president would learn how to be an American." Hamby adds: "so so so bad." But that was just the latest hit from Sununu today. Earlier on Fox he said of Obama: "He has no idea how the American system functions, and we shouldn't be surprised about that, because he spent his early years in Hawaii smoking something, spent the next set of years in Indonesia, another set of years in Indonesia, and, frankly, when he came to the U.S. he worked as a community organizer, which is a socialized structure, and then got into politics in Chicago."
11:40 MIDDAY SHORTS Major effort [18]in San Francisco to take on Citizens United decision… A claim that [19] Heather Wilson is great GOP Senate candidate in New Mexico—but may lose anyway… Buzzfeed covers [20] annual massive Mormon "pageant" as political reporters look for Romney clues… Apt quip by Tom Tomorrow on today's NYT column: "David Brooks takes another fact-finding mission up his own ass."
10:50 NO 'SWIFT-YACHTING' A good and much-needed Media Matters rejection [21] of the media meme—latest example, from CNN—that Romney, after John Kerry, is the second Massachusetts candidate to be "Swiftboated," with the Bain/tax return scandal. As they point out, echoing the famous line about paranoia—it's ain't Swiftboating if it's true. "Note that government documents support the claims about Romney's ongoing links to Bain until 2002, whereas government documents in 2004 routinely undercut [22] right-wing fabrications about Kerry's war record."
10:30 VEEP FOR VICTORY? Andy Borowitz: "To balance the ticket, Romney is considering choosing a VP who cares about poor people and has never been cruel to gays or dogs." Reuters claims Romney Veep choices now down to three: Portman, Pawlenty and Jindal…
10:00 TAXING ISSUES Not one, not two, but three new pro-Obama attack ads hit Romney on failure to release tax returns. One even uses McCain picking Palin. All three here [23], one below.
9:30 am MORMONS BACK MITT WITH BIG BUCKS It's gotten little attention, but today there's a big NYT piece [24] on the Mormon "first families" backing Romney, in case you wondered. "To take one concrete measure of their support, records show that roughly two dozen members of Mormon families provided nearly $8 million of the financing for the "Super PAC [25]" working to elect Mr. Romney, Restore Our Future, putting them in league with its Wall Street, real estate and energy donors. Prominent Mormons including the JetBlue founder David G. Neeleman and the Credit Suisse chief executive Eric Varvel are on his finance team." Says Bill Marriott: "It is a great story, and we want the world to know about our religion. We really feel like we're coming out of obscurity."
WORST YET TO COME FOR MITT Rising number of insiders now claiming that [26] the Dems have dirt on Romney (presumably of the financial variety only) that they are holding for a rainy day, or two. Note prime insider Mark Halperin: "For now, without a doubt, Romney is losing on two fronts: the politico-media dialogue is not focused on the Obama economic record and Romney is being defined by the opposition….most of those nervous Republicans would be even more nervous if they knew what Chicago was still, patiently, sitting on."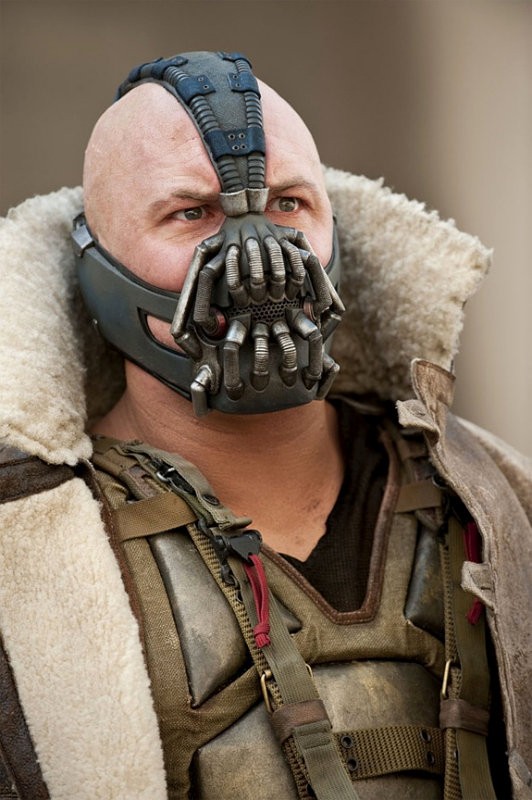 GOING TO BAT FOR DEMS? Villain of new Batman Dark Knight Rises sequel is corporate heavy named Bane, so Obama backers having lot of fun with Bane=Bain. But creators of the comic book [27] that sparked this point out that they created character with that name long ago and reject takedown of Romney, one says he fears attack on him by Rush Limbaugh (already happened, I think), but adds, "Overgrasping Dems? Hey, if it gets Obama supporters into theaters. Maybe they'll buy thousands of Bane toys to throw at Romney. It all adds to MY Bane capital."
DISCLOSE CALL NYT editorial on Tuesday rips GOP [28] as not a single senator backs Disclosure—also publishes joint op ed [29] backing the measure by ex-GOP senators Hagel and Rudman… Obama on Disclose Act vote: "Instead of standing up for the American people, Republicans stood with big banks and oil companies" …Ari Berman: "John McCain, cosponsor of McCain-Feingold campaign finance reform act, votes against Disclose Act and to keep Super PAC donors secret."
BAIN DAMAGE That's what Jon Stewart titled segment last night on his return to The Daily Show after two weeks away. Wrapped up recent events brilliantly. Must-watch below. Colbert also great. "Bain like the Donner party—they eat the weak." Also: Romney actually sang "America the Beautiful" on key but then outsourced a few notes to India.
IN THE ARENA Twitter blew up for an hour last night after the president and the first lady [34] failed to kiss on the Kiss Cam at the USA b-ball game. Then things cooled down when they did it on being given a second chance. Then when he left arena, thunderous "Four More Years!" chants broke out…

MORNING SHORTS Pew poll [35]shows voters by 2-1 says raising taxes on rich would help not hurt economy….Tammy Baldwin still outpacing GOPers [36] in race for Senate from Wisconsin….Romney now FAR behind among women in Ohio—Rob Portman won't help….Dem convention host committee calling Charlotte site [37] "Panthers Stadium" instead of real name "Bank of America Stadium."
BAIN AND SUFFERING Nate Silver today backs my view that Bain attacks will only help Obama a little in polls—but he also rejects Romney pollster's claim that race is "tightening"…. David Corn: "Will Batman movie be good for super-rich white guys who hide their true identities?"…David Brooks claims [38] poor Romney getting hit even though he is just typical capitalist and did nothing wrong with Bain—just capitalism wrongly on trial.
From late Monday
UPDATE No (human sexual) response from Sheldon Adelson so far to Sarah Silverman's offer to take care of him sexually (see video below). Rightwing site Newsbusters comments [39]: "How far are some of Hollywood's liberals willing to go to get Barack Obama reelected?"
MITT'S HANDS TIED Will Romney slap Obama for the U.S. Olympics uniforms getting outsourced to China? Maybe not. It seems he outsourced them to Burma [40] (leading human rights violator) in 1992 when he was running the show. Or maybe he will claim he was back at Bain then.
DID AL GREEN PROTEST? That new Romney ad [41] that mocks the president's rendition of "Let's Stay Together" (see below) has suddenly been taken down, with explanation that there was copyright claim by BMG Rights. BMG is an international group of companies that manages rights to music, including licensing, royalties from that and so on, and presumably control "Let's Stay Together." Obama camp had no such problem when they used Romney singing another, if weaker, standard, "America the Beautfiul."
FRONTLINE BOMBSHELL ON ADELSON PBS has just posted a lengthy probe [42] of Sheldon Adelson's "empire," including his venture in Macau, by two of the top investigative journos around, Lowell Bergman and Stephen Engelberg. "Now, some of the methods Adelson used in Macau to save his company and help build a personal fortune estimated at $25 billion have come under expanding scrutiny by federal and Nevada investigators, according to people familiar with both inquiries…
"Las Vegas Sands denies any wrongdoing. But it has told investors that it is under criminal investigation for possible violations of the US anti-bribery law. Adelson declined to respond to detailed questions, including whether he was aware of the concerns about the Foreign Corrupt Practices Act when he directed payment of the bill from Alves' law firm. The documents depict Adelson as a hands-on manager, overseeing details of the company's foray into Macau, which is now the world's gambling capital."
QUOTE OF THE DAY From James Carville [43]: "The only person who has seen Romney's taxes is John McCain and he took one look and picked Sarah Palin."
INDECENT: SARAH WOULD 'SCISSOR' SHELDON ADELSON You may recall comic/actress Sarah Silverman's bold offer in 2008 to go to Florida to help Obama by wooing old Jewish people. Now she returns with this video, "An Indecent Proposal," offering to perform a certain sex act with Romney's sugar daddy, Sheldon Adelson, if he will merely donate to Obama instead. She claims this will give him "bragging rights" with his billionaire friends—to have had a "Jewess" in this way. She even demonstrates—and there's a website [44]. Potentially not safe for work—or for Sarah!
GOING GREEN—BUT HELPING ROMNEY? Quadrennial question emerges again [45] as Green Party presidential nominee launches campaign, and will be on ballot in key states. Boston physician Jill Stein [46] bested second runner (and former sitcom star) Roseanne Barr by a 41 percent margin, winning 193.5 of a total 294 delegates. Stein, who ran against Romney in the 2002 Massachusetts gubernatorial election and won 3 percent of the vote, is running on a platform [47] centered on her Green New Deal, an ambitious plan that would guarantee full employment of all Americans at a living wage, develop a green economy based on renewable energy sources, tax banker bonuses at a 90-percent rate, and legalize marijuana."